Poker is popping in Greece in many areas in Athens  and even in the largest island of Crete. You're never far away from a juicy game — cash or tournament — when traveling through Greece.
What makes  poker in Greece  so special is there's a room for everyone. If you prefer the tournament game atmosphere, there's a game waiting for you. Or, if you're all about the big, jam-packed card rooms, you're also in luck. But where are the best places to play poker in Greece?
Contrary to popular belief, size doesn't always matter, so apart from Casinos, there are several hotspots where you can enjoy the ultimate experience of poker in Greece.
The leader when it comes to poker in Greece is OFITEX club is one of the most aesthetically pleasing poker rooms you'll find anywhere — inside and out. Perhaps, that is the reason the room is packed even during weekdays. 
Players playing some poker in Greece can expect some of the juiciest cash games around that tend to play bigger than the blinds would indicate. OFITEX also spreads regular tournaments. OFITEX isn't just a tournament spot. The room offers dozens of daily cash games from low to high stakes, and just about everything in between, including plenty of pot-limit Omaha games.
If you are staying in Athens for a few days and you would like to taste some poker in Greece experience ,you should pay a visit in one of OFITEX's hotspots . Depending on the area of Athens you are located there is always a spot near you. More precisely, Piraeus, Marousi, Alimos and Peristeri. For those who are visiting the famous island of Crete, there is a marvellous OFITEX  poker club there as well!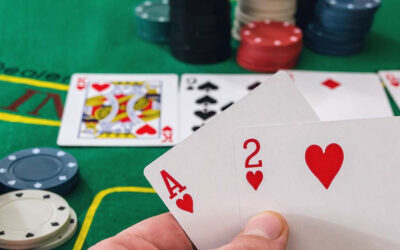 More and more poker players in Greece are seeking tactics and strategies in order to become a more confident and profitable players. In the list below, are mentioned some tips that will help a poker player to improve his strategies whether he plays tournaments, cash...
24h Support Call at +306976062572
Location
Multiple locations, Greece
Hours
Mon:16pm - 8am
Tue: 16pm - 8am
Wed: 16pm - 8am
Thur: 16pm - 8am
Fri: 16pm - 8am
Sat: 16pm - 8am
Sun: 16pm - 8am